While picking up the boyfriend at the airport, I waited behind this car: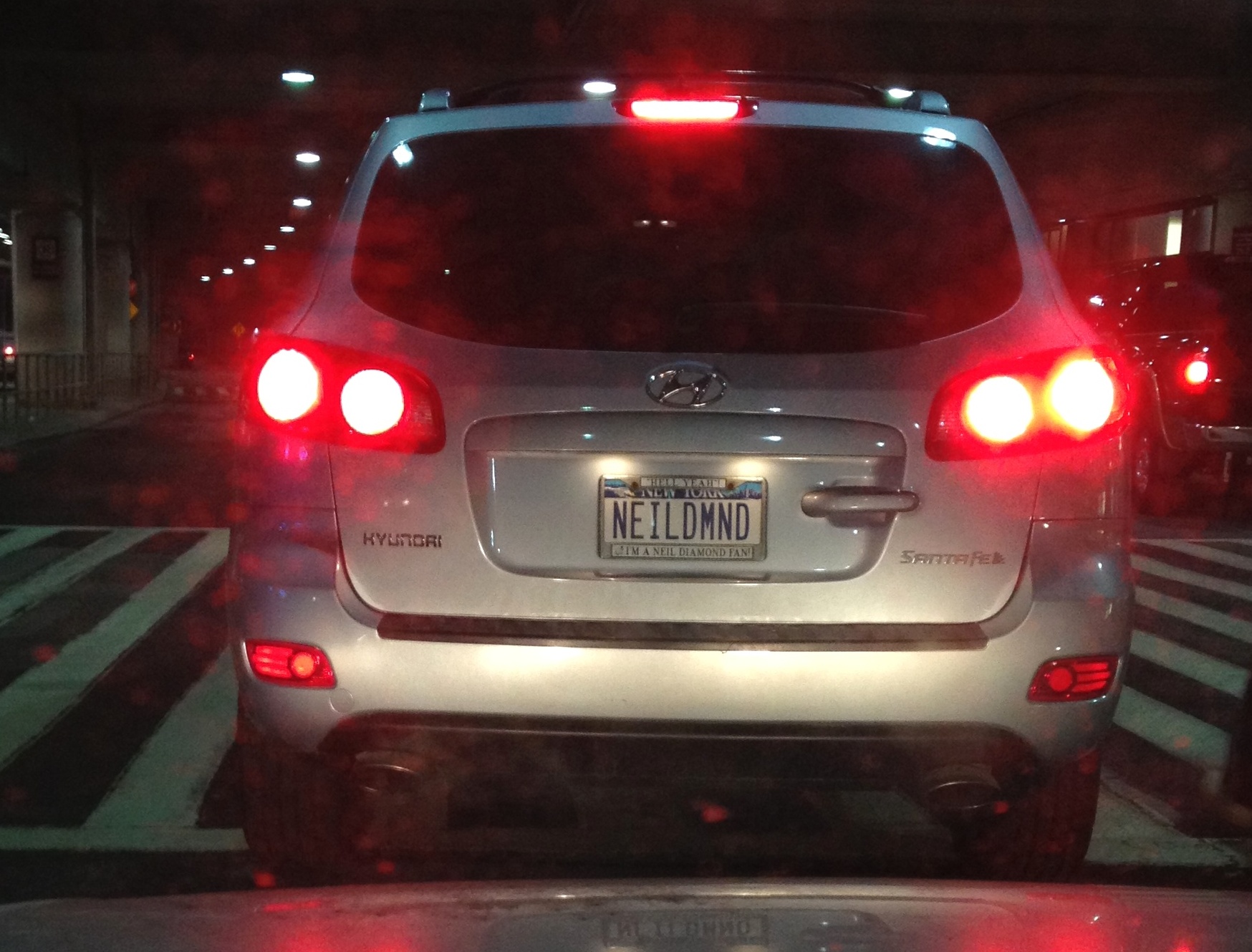 Yep, that license plate says "NEILDMND". #1 fan, I guess?
It made me wonder if I love any band or musician enough to put their name on my license plate. I thought about that for a bit while sitting outside of the baggage claim area. I decided that the answer is no. (And why make it easier for the cops to remember my plates as I go whizzing by?)
One of the most memorable plates I saw in my life said "B8TAZED". I also remember meeting a woman with a Florida "ATHEIST" plate on her car. What's an interesting license plate you've seen or considered?